Sylvia J. Hamer (1900-1993)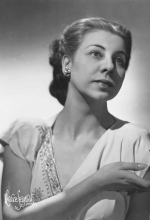 Sylvia J Hamer was born in 1900, in a small town in southern Michigan, USA. As a young girl she took elocution classes where students were instructed in diction, deportment, etiquette, and social dances. Her life-long passion was inspired by her excitement of learning different dance styles.
In the early 1920s, Sylvia discovered ballet when she enrolled her young daughter in a ballet class. Sylvia was quickly enthralled with this "new" form of dance and began taking classes as well. Although a bit intimidated as a beginner in classes with younger and more proficient dancers, her strong desire to learn and dance spurred her to continue.
In 1930, Sylvia began private lessons with Theodore J. Smith, a distinguished ballet teacher in Detroit, Michigan, who was a prominent member of Dance Masters of Michigan. She was also interested in tap and flamenco and would travel many miles to study with the best teachers of each discipline. Her passion for dance training and her developing passion for travel became a way of life for Sylvia.
Mrs. Hamer's early training was of the Russian style but she noted later that much of the work was Cecchetti's from the time when he taught in Russia, especially the adages and allegro. She performed professionally for a time in New York, but knew her true desire lay in the art of teaching.
A group of Dance Masters of Michigan teachers, Theodore J. Smith, Olga Fricker, Jack Frost, and Hazel Bendict Fisher began meeting to establish a format for training dancers utilizing a graded system. In 1934, DMM members Sylvia Hamer & Gertrude Jory were recognized for their teaching abilities and invited to join in the group's effort to produce a teaching system for Detroit's ballet teachers.  The next members to join were Jane Caryl Miller, Marjorie Hassard, and Enid Ricardeau. This group established the foundation for what would become the Cecchetti Council of America.
They were well into the endeavor to produce a teaching system when they became aware of the teachings of Enrico Cecchetti and his Method. In 1939 they invited Mr. Celli, a former student of M. Cecchetti now residing in New York City, to Detroit to introduce the Advanced Cecchetti work. They made contact with the Imperial Society of Teachers of Dance who directed them to Cyril Beaumont. It was Mr. Beaumont who sent Miss Katharine Schroeder (Kate Forbes) from Radcliff College to further instruct the teachers in the Cecchetti Method. When Mr. Smith, Gertrude Jory, Sylvia Hamer, and Marjorie Hassard were ready for a teacher's exam the ISTD sent Ms. Margaret Craske to Detroit to examine them. Thus began Sylvia's journey of accreditation in the teaching world of the Cecchetti Method of classical ballet. She was awarded Fellowship of the Imperial Society of Teachers of Dancing in 1970.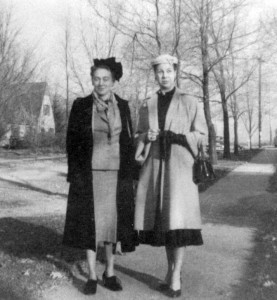 The Cecchetti Council of America was incorporated in the state of Michigan as a nonprofit educational organization in 1951. The founding charter members were Jack Bickle, Olga Fricker, Sylvia Hamer, Marjorie Hassard, Gertrude Jory, Jane Caryl Miller, Leona Lucas, Enid Ricardeau, Virgiline Simmons, Theodore Smith, and Phyllis Thorne.
Mrs. Hamer served the Cecchetti Council of America as President in 1953-54, and again in 1963-64. During her first tenure she proposed that CCA hold its first teacher seminar in Detroit, and appointed Jane Caryl Miller to spearhead this venture. Through the years and efforts of many hard working Executive board members, this first 4 day seminar has now grown into a very successful two week International Summer School for approximately 225 students and 100 teachers. For 43 years, Mrs. Hamer served on the CCA Executive board as a charter member, senior examiner, liaison officer, and held various offices such as national treasurer.
Sylvia Hamer belonged to an era of dance teachers in America who had very little exposure to ballet in their younger years. They became very motivated to learn, build, develop, and explore the best method of teaching dance. They freely gave of their time and knowledge to gain experience to help them grow. As "life- long students" they learned the path was not easy, but the rewards could be great. It was also a time when it was difficult to be a woman owning a business, even a dance studio.
Mrs. Hamer would admit that serving on the CCA executive board could be difficult, but always felt the many opportunities that it provided for her outweighed the negatives. The chance to further her studies, and meet world class artists on a personal level were aided by her work with the CCA. She worked very hard to establish and keep the CCA running, and was also very grateful for the many opportunities and experiences she gained from this association.
In her lifetime, Sylvia's quest for dance knowledge and love of travel took her to over fifty countries around the world. She studied extensively in New York City and England. Her first of many trips to England was to the Cecchetti Society's Teacher Course at St. Mary's Abbey. It was an adventure she never forgot.
During her many travels she would contact one of her friends or company directors to arrange a visit to the professional schools and companies. One of her favorite trips was to visit Dame Peggy van Praagh at the Australian Ballet. Her last such destination took her to Japan where Asami Maki Ballet director warmly greeted her and gave her a tour. Later, she mused that the only actual communication took place in the ballet classroom.
She considered herself very fortunate to have studied with so many well-renowned teachers, including Mary Skeaping, Margaret Saul, Peggy van Praagh, Laura Wilson, Pat Hardy, Nora Roche, William Dollar, Valentina Pereyaslavec, Fredbjorn Bjornsson, to name a few.
Mrs. Hamer was honored to attend the prestigious International & Commonwealth Conference in 1976 in association with The Calouse Gulbenkian Foundation. Speaker Miss Nadia Nerina declared "The purpose of this conference, which I hope will be the first of many, is to discuss and exchange ideas so that the Cecchetti system of training will remain vital and applicable to the demand made upon the training of dancers not only at the present time but also in the future." This conference was attended by many Cecchetti teachers around the world, but to my knowledge, was not held again. Yet, maybe the seeds were planted in the 1976 conference serving as a forerunner to the now established Cecchetti International Classical Ballet.
Sylvia Hamer was co-founder, artistic director, and resident choreographer of the Ann Arbor Civic Ballet which was established in 1956. It was the first registered non-profit company in Michigan and the sixth in the USA. The goal was to give local dancers and artists opportunities to perform, and to bring professional companies into the community. Ann Arbor Civic Ballet was instrumental in bringing professional ballet to the community and brought the first area appearance of: José Greco, The National Ballet of Canada, and San Francisco Ballet. AACB has appeared in joint concerts with other civic organizations such as: the Ann Arbor Chamber Orchestra, Ann Arbor Symphony Orchestra, and the Jackson Civic Orchestra. Sylvia brought world class choreographers who staged full-length ballets and many new choreographic works on the company.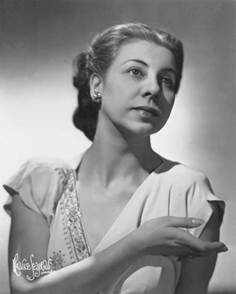 Technique for the Dancer was written and published by Mrs. Hamer in 1973. She was encouraged by her good friend Anatole Chujoy, the publisher of the magazine Dance News, to write a book as she had been exposed to many different types and methods of ballet training. She wished to share the vast amount of knowledge she had acquired through her studies and provide teachers a text book on training technique for students of ballet.
The studio which Sylvia established in Ann Arbor Michigan in 1932 became a cornerstone of the arts in the community. As a highly respected teacher she trained many beautiful dancers who performed professionally around the world including such companies as Royal Winnipeg, San Francisco, Les Grands Ballets Canadiens, Washington Ballet, Cleveland Ballet, Joffrey Ballet, Cincinnati Ballet, Stuttgart Ballet and more.
Her teaching career was long lived as she was a well sought out teacher of teachers. Sylvia traveled around the USA as a guest teacher and actively taught classes until the age of 85, still delighting in skipping with the 3-4 year olds. In 1981 she turned the directorship of the Sylvia Studio of Dance and Ann Arbor Civic Ballet over to her granddaughter, Lee Ann King, who continues her legacy to this day.
Sylvia J Hamer passed away in a nursing home in Chelsea, Michigan at the age of 93. The day before her death she was "holding court" educating residents and staff alike about the beauty and joy of ballet.
One of the many words of wisdom she would stress to her teachers in training: "Make sure you first instill the love and appreciation of dance in your students."
Written by Lee Ann King, DFCCA