Dance Books Ltd (December 1, 2007)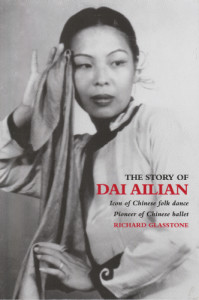 An enormously respected and influential figure in China, both for her wide research into Chinese folk dance and her pivotal role in the establishment of ballet in China, the achievements of the teacher and choreographer Dai Ailian are not well known in the west. Here is her story, set in the wide social and historical context it deserves.
Dai was born and spent her childhood in Trinidad, then went to study in England. She journeyed to China were she took part in the resistance to the Japanese invasion, then traveled to the remote Chinese Borderlands, collecting and recording the dances of minority populations. In 1954, Dai was appointed Principal of the Beijing Dance School, a post she held until interrupted by the notorious Cultural Revolution. She was sent to work in the fields (as were many artists) and was rehabilitated in 1975. The next year she was made Artistic Adviser to the National Ballet of China, where she devoted the rest of her life to re-establishing the company s artistic and technical standards.