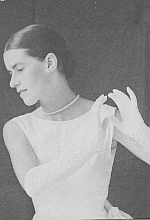 Nancy Hooper-Graham, Dorothea McNair and Eileen Keegan were pioneer teachers of the Cecchetti Method in Natal, South Africa. David Poole called them "The Three Graces of Natal."
They were very different in temperament, but the one feature common to them all, was their love of and belief in the Method. They were very aware of their responsibilities as custodians of the Method which they taught with great intelligence and integrity.
---
Nancy Hooper, the first Cecchetti teacher in Natal, became a member of the Society in 1925 and began teaching in Durban in 1926. She studied ballet with Marie Rambert, mime with Karsavina, Greek with Ruby Ginner and ballroom with Josephine Bradley.
In later years, during regular trips to London to further her studies, she took Spanish with Brunelleschi and attended National classes with Helen Wingrave. Among her many pupils were Dorothea McNair and Eileen Keegan.
After the Second World War, Nancy Hooper moved to Pietermaritzburg from where she built up a large studio, started the University Ballet Club and choreographed many musicals for the Philharmonic Society.
It was here that she taught Michael Maule until he was 14, after which his family moved to Durban and he continued his studies with McNair and Keegan. Ian Murray was a student at the Ballet Club where he worked very hard and was later taken into the Sadler's Wells Company.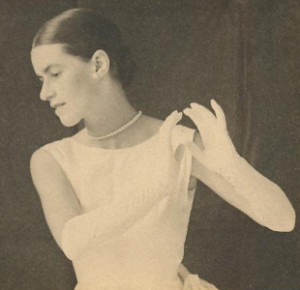 In 1960 Nancy Graham decided to move to London permanently and took over some of Nora Roche's pupils when Roche taught at the Royal Ballet School. She also resumed National classes and was awarded Honours for her Advanced National Examination, which she took at the age of 61.
She was steadfast in her refusal to enter pupils for Eisteddfodau, believing that children should dance for the sheer joy of it unless of course, they were preparing for an examination, when the necessary discipline should be instilled.
Nancy will always be remembered for her great vivacity, her love of dance and dancing. Anyone who loved to dance was loved by her. There exists a Nancy Graham Bursary Fund to assist Cecchetti students in Natal and a Memorial Cup is presented to the best Grade III in London.