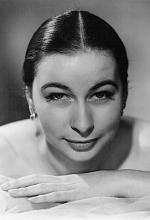 At the National Ballet of Canada's inaugural show in 1951, just one Canadian choreography was on the mixed bill – Kay Armstrong's dreamy quartet, Étude, set to Tchaikowsky. Artistic director Celia Franca had seen it the year before at the Canadian Ballet Festival in Montreal, when critic Anatole Chujoy, visiting from New York, called the five-minute ballet "a little jewel."
The festival allowed each group a single curtain call, and Kay never forgot the applause. It was a heady triumph for a shy, young woman who was then at the forefront of a burgeoning Vancouver cultural scene.
The youngest of four children, Kay spent her early years in Armstrong, B.C. a farming community in the Okanagan Valley. (The town was named after a London financier who raised the money for a railway project. It only coincidentally bears her family name.)
Her parents―Herbert Cecil Armstrong, of Scottish descent, and Lily Mae (May) Foreman, with English roots―were first generation Canadians who met in church. Herbert ran a dry-goods and grocery store, but he was not a natural businessman and found it a challenge. A taciturn man, he became so infuriated with the local bank that he carried his money in his shoes. He later moved his family to Vancouver, where he opened an optometrist's office.
When it came time to start school, Kay was so worried about going that her mother kept her home an extra year. Her favourite pastime was to put a record on the gramophone and dance in a quiet corner of the dining room, all of which led her mother to send Kay to Helen Crewe's Dancing Academy. The school's goal was "to cultivate a perfect physical and mental control of the body" through Greek exercises, ballet, tap, Spanish and interpretive dance.
By 1941, she had enrolled at the B.C. School of Dancing on Seymour Street, which had its entrance next to the Orpheum Theatre's stage door. It was here that she received classes from Princesse Arfa, who had studied with Enrico Cecchetti, and Kay eventually taught the Cecchetti Method in her school and became an examiner for the Cecchetti Society of Canada. She also studied with Joseph Pilates in Massachusetts, learning the now-popular exercises from the master himself.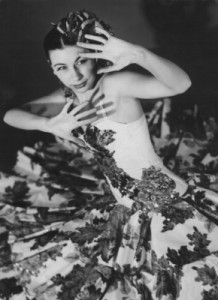 During two years in New York, Kay took classes with Anatole Vitzak and Ludmilla Schollar, graduates of St. Petersburg's Imperial Ballet School. She remembered the thrill when such leading dancers from the Ballets Russes as Irina Baronova and Chris Volkoff dropped in for class. Kay, who was one of several Vancouverites dancing in New York at a time when there were few professional opportunities at home, landed a job with Radio City Music Hall's ballet troupe, and then appeared on Broadway in the musical Show Boat.
With the offer of a partnership in the B.C. School of Dancing, Kay returned to Vancouver in 1947. As the school's principal teacher, she mounted many charity events with her students. In A Night in Spain, a floor show created for the Shriners, she appeared in a duet with Ray Moller, later a dancer with the National Ballet of Canada.
One of her greatest disappointments was not attending the first Canadian Ballet Festival in Winnipeg in April, 1948. As it turned out, the Red River flooded and water filled the basement of the Playhouse Theatre. The only alternative venue was the more costly Odeon, and the festival directors withdrew their offer to cover travel expenses.
Perhaps by way of consoling herself, that year she choreographed her first major ballet, Masquerade Ball. It contained the basic ingredients of her best works―a clear storyline, stylish, well-made costumes and her top students as muses and dancers.
The B.C. School of Dancing was also where an unrequited love affair began with fellow teacher and dancer, Calvin von Reinhold. Together, they had performed the lead parts in London Fantasia, her ballet about young lovers killed in an air raid, and the chemistry between them was clearly evident. The Globe and Mail art critic Herbert Whittaker noted the "romantic force" that fuelled their performance but, for various reasons, the relationship faltered.
In 1952, she opened the Kay Armstrong Vancouver Ballet School at 835 Granville street (above where Fluevog shoe store is today) and Mr. von Reinhold came to her with two proposals. He asked to become a partner in the school, but she refused. She also turned down his marriage proposal. In the end, he left Vancouver to work abroad and on Broadway and they exchanged letters and gifts over the years until his death in 1991.
In 1951, she followed up Masquerade Ball with Le Réve Fantasque, her first ballet set to a commissioned score. The music was written by Dolores Claman, who penned the Hockey Night in Canada theme that was heard until recently on CBC television. The result, according to the Province newspaper, was "one of the first all-Canadian ballets ever performed in British Columbia." Both works netted Kay the Vancouver Ballet Society Founder's Trophy for choreography, which she won five years in a row before it was discontinued.
Three years later, she founded the Kay Armstrong Dance Theatre, a brave venture that predated government funding for the arts. With choreography by Kay, the company of 10 dancers made two tours of B.C. and Alberta. Three of her dances were set to music by composer Basil Hunter, and she herself performed a flamenco solo called La Farruca that would define her career as a dancer.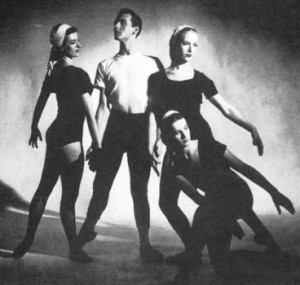 Donning a Castilian costume of high-waisted pants, white frilled shirt and black, scarlet-lined cape, she performed a part usually danced by a man. With nostrils flaring, the normally calm and reserved Kay Armstrong was transformed into a fiery Spanish dancer. Murray Kilgour, who heads the School of Alberta Ballet, watched a later performance of La Farruca. "Kay had that dramatic profile, with her dark hair pulled back," he said. "She was so sleek and strong."
For her part, Ms. Armstrong could never say what drew her to Spanish dance. "I was painfully shy and got butterflies in my stomach before going out," she said. "But as long as my legs didn't shake, I didn't mind. I liked the adrenalin."
After that, Spanish dance would become her specialty as a performer. Fittingly, her last stage appearance was a Spanish duet during a self-produced show at the Queen Elizabeth Theatre in 1965. By that time 43, she wore a long red dress, a flowered shawl and red shoes. Her partner, judging from photos of the event, was a young and untried student.
It was a sign of the times. The gap between amateur and professional dance had widened and her position in the Vancouver arts scene had shifted. The school productions that had once garnered serious press attention now seemed amateur and old-fashioned. After a time, her shows were no longer reviewed and she began presenting them at the smaller Metro Theatre on the edge of town.
By then, she had already moved her school out of the downtown core. There, on West Broadway, just east of Granville, her gentle, encouraging manner remained a fixture for 30 years. Over the years, she taught many hundreds of students. Among those who attended the school were Sylvia Palmer and Rex Harrington, both of whom would go on to join the National Ballet of Canada. Sylvia Palmer said "Miss Kay" teased her students by saying: "I would like one perfect plié. Then I would be very happy. If you could do two, I would be ecstatic. If you do three, I'll faint!"
Kay was not the only teacher at the school. Bob Cadwallader, who danced in New York in early television broadcasts and in musicals, also taught there, and they became close friends. In 1975, he moved into the spare room at Kay's home in the Kerrisdale area of Vancouver and they lived together companionably for decades. The house was the same white-gabled family home she had shared with her parents until their deaths.
In 1989, she began giving weekly classes at Marpole-Oakridge Community Centre in South Vancouver and continued, uninterrupted, for almost 20 years. After she was hurt in a car accident and unable to work, she asked her nephew Brian Armstrong, a teacher who had trained under her, to keep the class going until she recovered.
She never regained her strength, but did manage to watch one of his classes, and Brian tells how she approved of what she saw. "Auntie Kay said, 'You know, Brian, you're a good teacher.' Then she turned to me with her sly smile and added, 'But you know who taught you.' "
In April, 2008, Étude was remounted by Ballet Kelowna at the Norman Rothstein Theatre in Vancouver. Seated in the audience, and surrounded by family, friends and many former students, Kay watched the choreography she had created almost 60 years earlier. It was her last public appearance.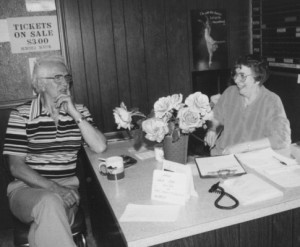 Written by Kaija Pepper. The first version of this article was published in the Globe & Mail and it is reprinted here with the permission of the author.
Further reading: The Dance Teacher – A Biography of Kay Armstrong by Kaija Pepper, 2001 ISBN 0-929003-43-8
Photos courtesy of Dance Collection Danse Etude 1
Photo credits and names:
Kay Armstrong photos credits to Dance Collection Danse
etude 1.tif Alice David, Ray Moller, Margaret Elmgren and Anita Barnett in Kay Armstrong's Étude, 1950
Photo courtesy of Dance Collection Danse
Photo courtesy of Dance Collection Danse and The National Ballet of Canada