History of Cecchetti in Canada
May 29, 2022

-

June 30, 2022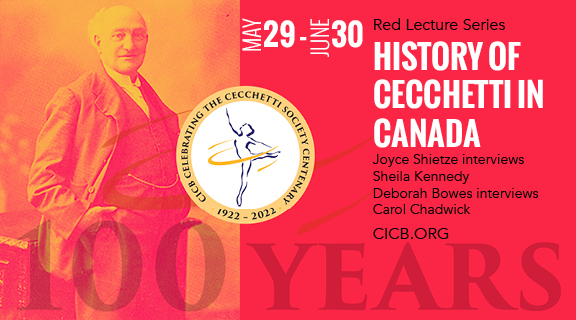 Joyce Shietze interviews Sheila Kennedy, the recipient of the inaugural CICB Award, for 'Outstanding International Contribution and Dedication'- having benefitted all CICB member organisations, and the wider Cecchetti International community.
YouTube Link ~ History of Cecchetti in Canada
We are delighted to share the inaugural CICB Award ceremony, that took place on Sunday 1st May 2022, in Victoria BC, at the Chateau Victoria, Canada. Congratulations to Sheila Kennedy the worthy recipient!