Diploma – A recorded class of Kate Simmons coaching selections from the Enrico Cecchetti Diploma Syllabus
September 1, 2022

-

September 30, 2022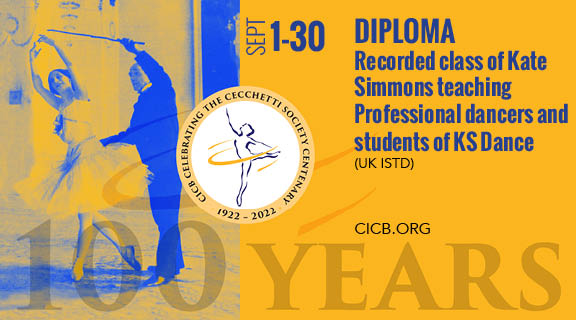 Enrico Cecchetti DIploma
YouTube Link: Diploma a recorded class of Kate Simmons coaching selections from the EC Diploma Syllabus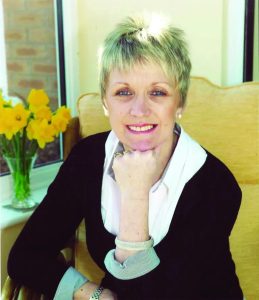 Kate Simmons
Director & Founder of KS Dance
Fellow and Senior Examiner ISTD (Cecchetti Faculty) Holder of Enrico Cecchetti Diploma, Ex London Festival Ballet, Cecchetti Faculty Committee Member, CICB, UK Delegate. Dance Colleges UK
Expert Coach of Ballet Teachers and Dancers alike. Kate's record of producing world-class Dancers is ever-growing and she continues to set the standard for Coaching in the UK.
Kate was born and educated in England, Kate Simmons was awarded the Espinosa Scholarship and trained at the Royal Ballet School, under the tutelage of Julia Farron, Kathryn Wade, Barbara Fewster, Richard Glasstone, and Nancy Kilgour.
Kate danced professionally with both the London Festival Ballet and the English National Ballet. From 1978 – 1984, she worked alongside choreographers such as Rudolf Nureyev, Ronald Hynd, Glen Tetley, Geoffrey Cauley, and Peter Schaufuss. Kate danced corps de ballet and principal character roles in Swan Lake – Grey & Field; Romeo & Juliet – Nureyev; Sleeping Beauty – Nureyev; Nutcracker – Hynd; Bourée Fantasque – Lander; Les Sylphides – Fokine (Markova); Schéhérazade – Fokine; Petrouchka – Fokine; Metamorphosis – Cauley; Wooden Prince – Cauley; La Sylphide – Schaufuss; Seasons – Hynd; Graduation Ball – Lichine.
Kate is a successful choreographer in her own right, having been commissioned to choreograph numerous works for the London Festival Ballet Choreographic Group and London City Ballet. In 2000, Kate choreographed the New Year Concert with the London Symphony Orchestra, for the Strauss Ballet Company at The Albert Hall and also created ballets including professionals, students, and guest artists from Northern Ballet Theatre, Birmingham Royal Ballet, and Ballet de Rhin.
In 1984, Kate Simmons returned to the Royal Ballet School to attain her teaching qualifications. Kate is the founder of KS Dance Ltd, in Warrington, Cheshire – A well-established Dance College which has built up an enviable reputation over the last 32 years.
UK ISTD