Cecchetti the Man and Artist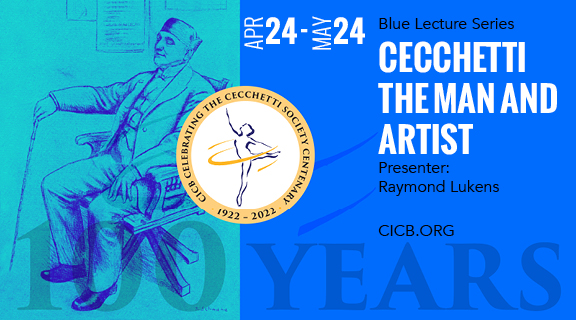 Presenter: Raymond Lukens with Alastair Macaulay
A discussion of facts and lore regarding Enrico Cecchetti's life and legacy.
Cecchetti the Man and Artist ~ YouTube Link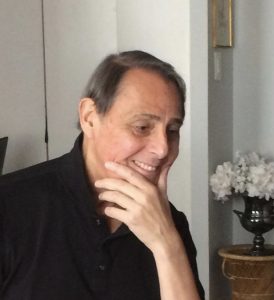 Raymond Lukens
American Ballet Theatre National Training Curriculum Associate Emeritus
Former Artistic Director, ABT National Training Curriculum
FISTD, Enrico Cecchetti Diploma
Raymond Lukens was trained in New York City and had an international career as a ballet dancer; he co-authored the ABT National Training Curriculum and created the syllabi for the ABT/ NYU MA Program. He was a faculty member of the ABT JKO School. Before joining ABT, Mr. Lukens directed The Hamlyn School in Florence, Italy, was Ballet Master for Boston Ballet and Director of BB II. He has taught for ABT, The Alvin Ailey American Dance Theater, The Juilliard School, and Dance Theater of Harlem; he has judged for international dance competitions, translated into Italian Joan Lawson's book, Ballet Class, and has written several articles. Mr. Lukens has also choreographed in the U.S.A. and abroad, including two televised UNICEF galas, for The Intermezzo Ballet Company, for BB II, and for ABT's Opening Night Galas at the Metropolitan Opera House seasons featuring the ABT Studio Company and ABT JKO School dancers. Mr. Lukens was named the 2015 Lucia Chase Fellow in the School of Dance at the University of North Carolina School of the Arts and has received various awards, including a Lifetime Achievement Award by the Italian Cecchetti Society in Florence, Italy, and in 2019 he received from Carla Fracci a Lifetime Achievement Award in Cesena, Italy. Mr. Lukens Vita travels worldwide teaching and examining the ABT National Training Curriculum.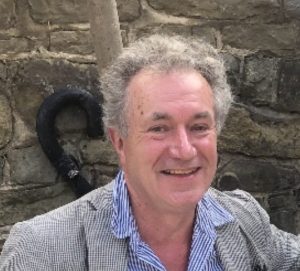 Alastair Macaulay
Alastair Macaulay, a British critic and historian of the performing arts, is best known for having been chief dance critic of the "New York Times" (in New York) in 2007-2018 and chief theatre critic of the "Financial Times" (in London) in 1994-2007. Beginning as a critic in 1978, he has reviewed for "The Guardian" (U.K.), "The New Yorker" (U.S.A.), and many other publications. From 1980 onward, he taught dance history at B.A. and M.A. levels for many years in London (at the Laban Centre for Movement and Dance, the Royal Academy of Dance, and London Studio Centre, among others), and from 1987-2002 was chief examiner in dance history to the Imperial Society of Teachers for Dancing. Since leaving the "New York Times", he has taught at Juilliard and has been a Director's Fellow at NYU Center for Ballet and the Arts. In recent years, he has written for the new American quarterly "Liberties", for his own website www.alastairmacaulay.com, for the classical-music website "Slipped Disc", and many more.