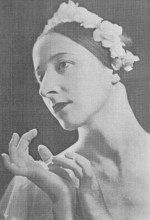 Eileen Keegan, Dorothea McNair and Nancy Hooper-Graham and were pioneer teachers of the Cecchetti Method in Natal, South Africa. David Poole called them "The Three Graces of Natal."
They were very different in temperament, but the one feature common to them all, was their love of and belief in the Method. They were very aware of their responsibilities as custodians of the Method which they taught with great intelligence and integrity.
---
Eileen Keegan was the youngest of the "Three Graces." She came to Nancy Hooper as a pupil in Grade II and remained with her until she too went to London to further her studies. Keegan went to Margaret Craske for her Cecchetti Major work. She studied Spanish dance with Otera in Spain and with Brunelleschi in London. She also took the opportunity of taking classes outside the Craske studio and enjoyed classes with Mary Skeaping, Lydia Kyasht and Nicholas Legat. Eileen also took lessons in National Dance with Algeranov and Hungarian dancing with Derra de Moroda. A great deal of knowledge accompanied her return to Durban.
Keegan danced with several Companies before settling down to teach. She toured with Molly Lake's Company as well as with the Oxford Blazer Concert Party. For a year she danced with the Ballet Russe de Monte Carlo with whom she toured extensively. This theatrical experience was to stand her in good stead, when she staged her first ever full evening of Ballet in Durban in 1939. A year later, she founded the Durban Ballet Club for whom she invited Cecily Robinson from Cape Town to produce Les Sylphides and Carnaval.
As with the other two "Graces," Eileen Keegan produced many fine dancers and teachers. All her pupils agree that one learnt a lot more than classical ballet in her studio. Keegan's temperament was quite different to the others and an aura of serenity always pervaded her classes, unless, of course, a student displayed a lack of respect for the Method. Her eyebrows would rise in a quizzical expression when members showed a lack of concern for the Cecchetti Society.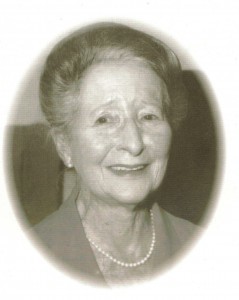 Greatly loved by all her students, she earned the respect of teachers throughout the country, whether or not they taught the Cecchetti Method. Once she built her studio in the garden of her home in Kloof, she generously allowed the studio and her pianist to be used for many promotion and refresher classes. All who attended these classes, left inspired to work harder.
To preserve her memory and all that she stood for when alive, an Eileen Keegan Bursary fund has been instituted to assist teachers to attend Summer Schools outside of South Africa.
It is small wonder then, that the Cecchetti Method is very strong in Natal or Kwa-Zulu Natal, as it is now named. The legacy of the Three Graces lives on and the wonderful example set by these three teachers, has influenced numerous existing studios today. Many past and present South African Examiners come from these studios.
Written by Lydia Palmer, September 2006.